---
Seminar Calendar
In 2019, AQUATO® and DEUTSCHE DEWATEC will again hold training courses at various locations around the subject of small sewage treatment plants. We would like to invite you to one of these free events. We are very pleased to welcome you as our guests on site. With best regards, Your teams from AQUATO® and DEUTSCHE DEWATEC Have we piqued your interest? Then simply contact us via the corresponding date for a seminar.

Please use the german page for registration!
---
Access Restricted due to Road Works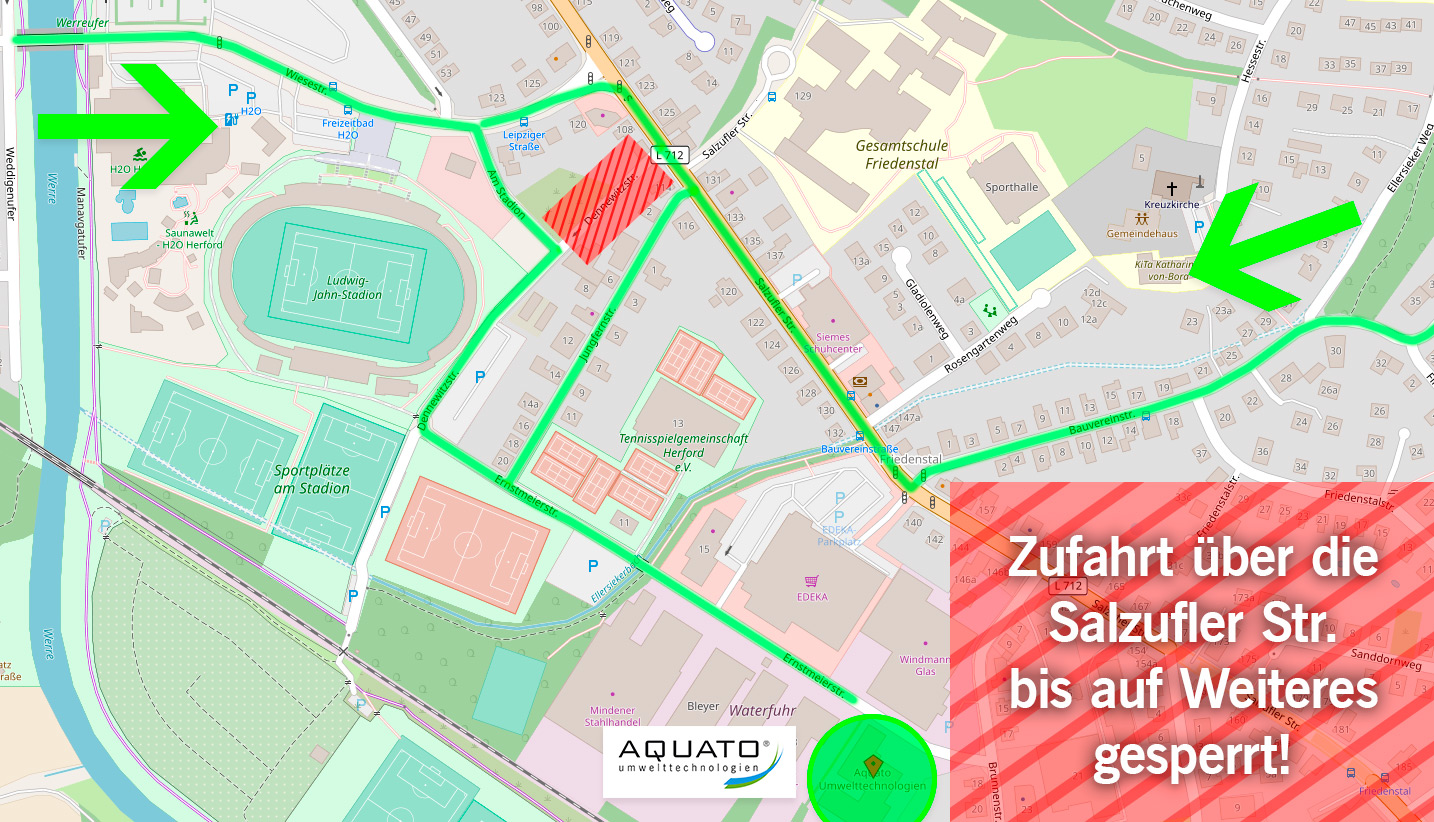 As of 5 August 2019, a new construction phase will be set up on Salzufler Straße.
The area between the Maschstraße and the beginning of the Bauvereinstraße is closed.
The closure is expected until September 2019.
Access to the AQUATO factory premises is therefore only possible to a limited extent.
Please note the changed traffic routing (click on picture for enlarged view).
---
New Daughter-MENK Beton GmbH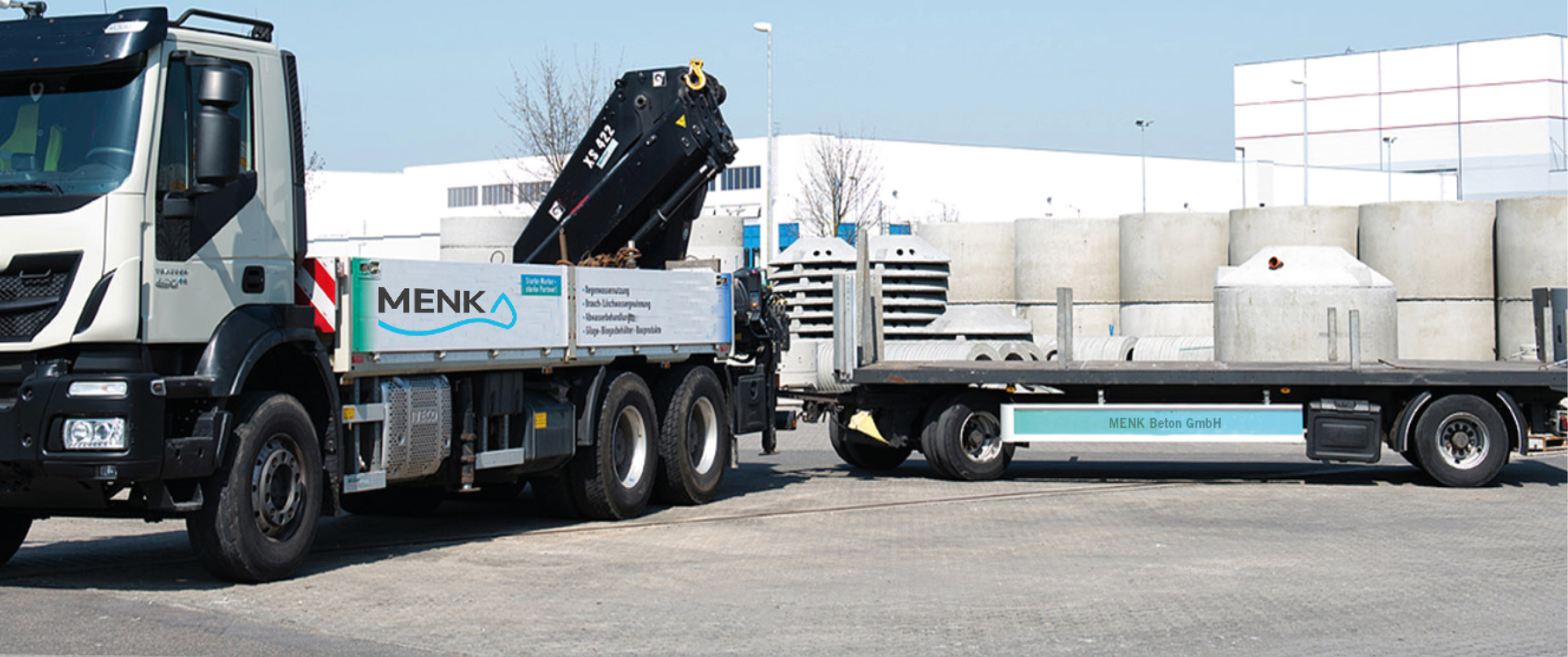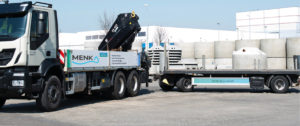 The AQUATO® Group has once again expanded strategically. The new subsidiary is MENK Beton GmbH with its locations in Landsberg and Monheim.
The portfolio includes high quality concrete products, wastewater treatment and rainwater harvesting. Menk Beton GmbH guarantees excellent service.
Please contact us:
info@menk-umwelttechnik.de | http://www.menk-landsberg.de or by Phone 034602-207 13
---
Harald Wölki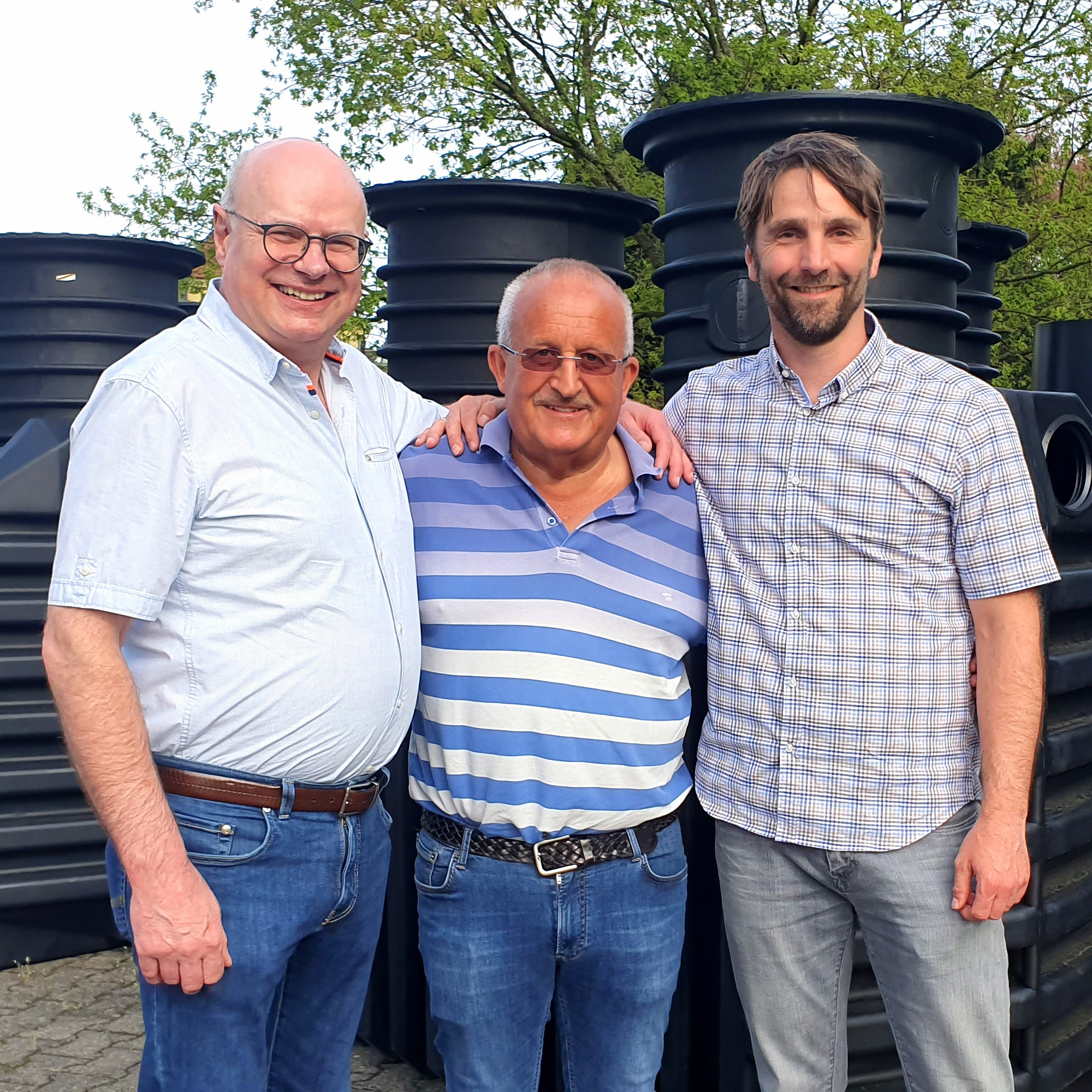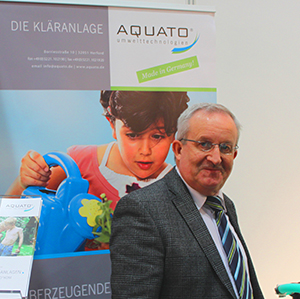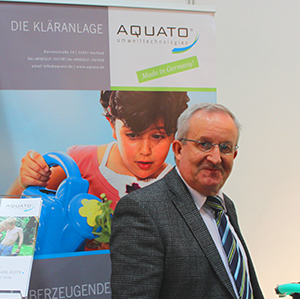 Harald Wölki, well-known and popular sales professional in sewage treatment plants, is in well-deserved retirement, … rather retirement! Many recused occupations are impatiently waiting for attention. Harry, we thank you, but the team will miss you !!!
---
The Same Procedure as Every Year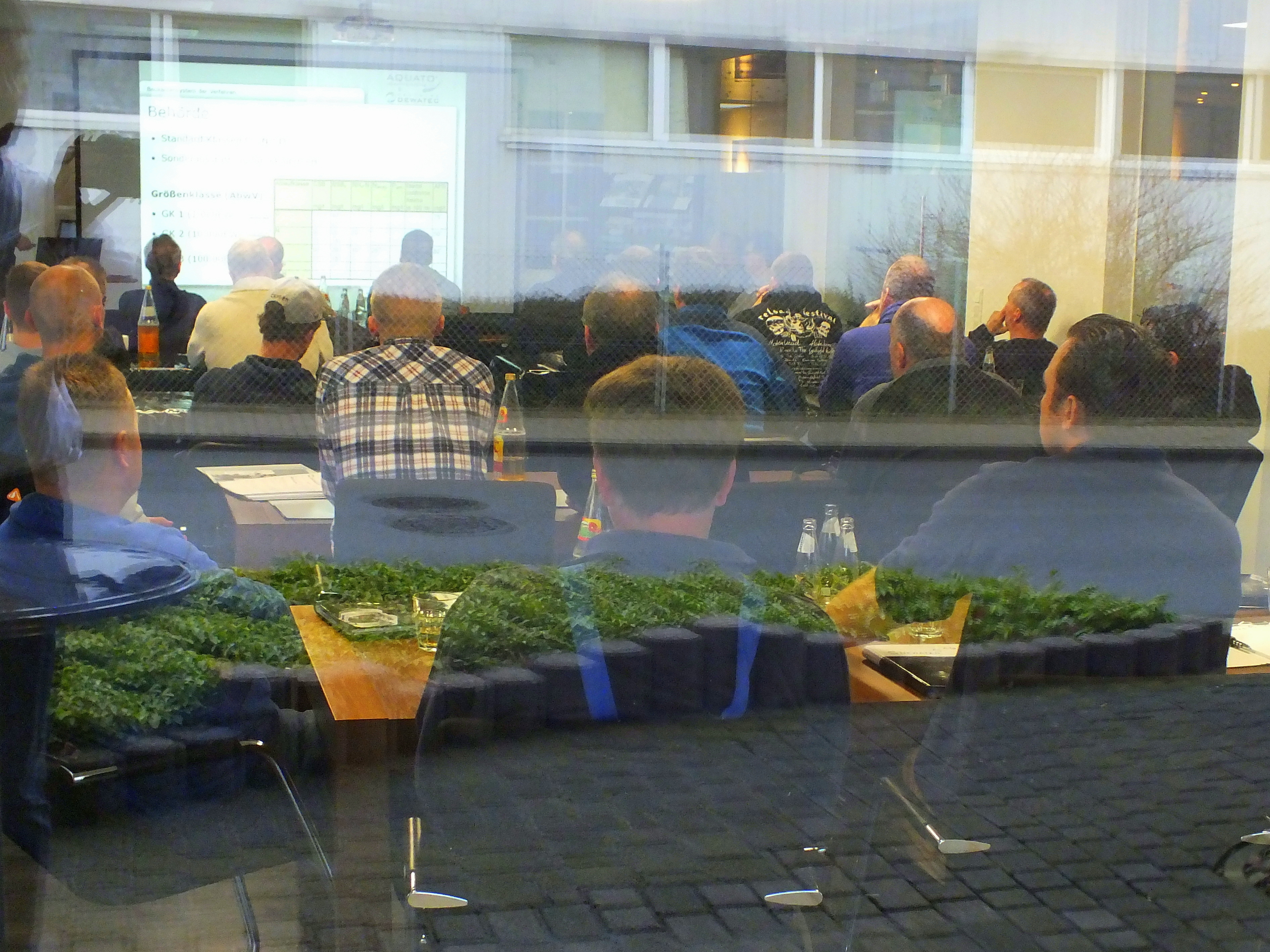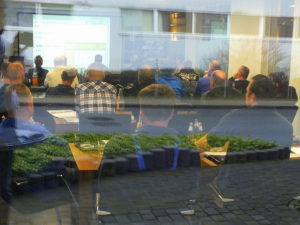 As in every year, the AQUATO® seminar tour across Germany was a great success! Almost all dates were booked out and many of our customers have become friends over the years. The lively exchange and many satisfied faces speak for our technology, for AQUATO® and the DEUTSCHE DEWATEC. We have planned a lot  in 2019!
---
Initiative Application
Your unsolicited application is welcome. Please send us your detailed application by e-mail bewerbung@aquato.de
We are looking forward to it!
---