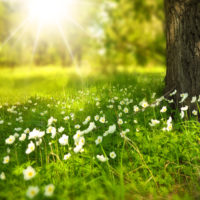 Disinfection with UV module the sun as an example!
Why UV disinfection?
With an UV module the highest level of wastewater treatment can be reached. The precious water is now available, e.g. for garden irrigation. But also environmental and water protection is being taken care of. This is the latest technology for clean and cross-generational future!
Why UV disinfection?
The disinfection performance of an UV system is based essentially on the fact that each volume element − as it flows through the UV reactor −receives the required UV dosage. To ensure this, the radiation field and hydraulics in the UV system are perfectly adjusted.
UV module as an additional treatment stage
Ideal maintenance due to installation in outdoor cabinet
Low maintenance with high operational safety
In stainless steel housing
High reliability
Ask us − we will do our best to support you.
Downloads
| Description | Version | Size | Download |
| --- | --- | --- | --- |
| (Deutsch) Flyer AQUATO® Wandschränke & Freiluftsäulen | | 4 MB | Download |
| Operation Manual- Desinfection with UV-Module | | 2 MB | Download |
| Flyer H-Module - Desinfection with UV-Module | | 410 KB | Download |
---